As the healthcare industry continues to grow and evolve, Registered Nurses (RNs) no longer have to stick to just one path but have the option to change the direction of their career. In addition to being a noble and virtuous profession, nursing provides opportunities to offer your services in different work environments and in diverse roles. The career path acknowledges individual temperaments, personalities, and the preferred pace of the work environment.Apart from working in hospitals, long-term care facilities, and clinics, RNs can also pursue opportunities in research labs,  physician's offices, NGOs providing healthcare services,corporates, insurance and law firms and in many other specialty roles. These options have multiplied with specialties and niches for nurses from all education levels. Apart from the bedside care, here is a list of diverse career options for a modern nurse and where they can pursue them:-
Physician Offices
Working as a primary care nurse in a physician's office can be less stressful and exhausting as you will rarely have to deal with emergencies, and you will have a predictable schedule with fixed "office hours." However, nurses working in a physician's office need to be skilled in a variety of daily nursing procedures as they are often the first medical professionals that most patients come in contact with. Primary care nurses typically have to provide care for minor illnesses such as colds and allergic reactions however, they can choose to specialise in certain branches of medicine as the patients that you encounter might vary depending on your expertise. As primary care nurses encounter their patients on a daily basis, many form close personal relationships with them. Primary care nurses are most often employed in physician offices however, hospitals and other healthcare facilities also hire these nurses.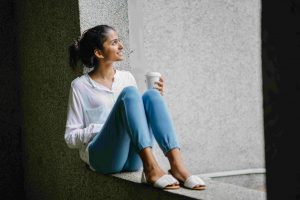 Research Laboratories
If academics are your calling then you can opt for becoming a nurse researcher. A research nurse works hard to help create, evaluate, and perfect new and old medications and treatments for various medical problems. As a nurse researcher you are at the forefront of new medical discoveries, and help develop breakthrough cures and medical treatments. As this is a highly specific category of nursing, a specialised educational background is required to train you for the profession. Moreover, you must be able to effectively communicate with scientists, physicians, researchers, patients, and corporate executives as you will be working alongside them. Qualified research nurses have the option to work in a number of different settings including research organisations, universities, pharmaceutical companies, teaching hospitals, and government agencies.
Nursing Care Facilities
Transitioning from a bed-side role to a managerial position requires a combination of clinical expertise and leadership skills. The role is instrumental in creating a professional environment and fostering a culture that contributes to optimal patient care along with the opportunity to grow. Apart from supervising nursing staff in a hospital or clinical setting nurse managers oversee patient care, make management and budgetary decisions, set work schedules, coordinate meetings, and make decisions about personnel.
Nurse Ethicist
Ethics influence every facet of a nursing practice. However, despite being challenged with ethical problems on a daily basis, many student nurses never get the opportunity to explore and resolve its complexities. A nurse ethicist works in hospitals, clinics and research facilities to help the staff in combining science with principles and morality. Their duties are three-fold:-
Clinical ethics consultation, education, and management

Syllabus development and execution for medical student clerkships and residency programs and
Research and publication
Nursing Informatics
As effective communication is at the core of nursing, an informatics nurse boosts the management of information and communications in the profession. They take the clinical and the technical languages of the healthcare industry and make it user-friendly and patient-centric while driving improved outcomes for patients and enhanced clinical workflows for healthcare staff. Documentation is the major emphasis in the field of nursing informatics.    
Private and Public Education Institutions
As demand for the nursing profession increases, so does the demand to train qualified nurses. Becoming a nurse educator allows nurses to get the combined satisfaction of providing learners with the technical skills, refined skills, as well as the depth of knowledge that are instrumental for improving the quality of patient care. In order to train future nurses of the world, nurse educators must possess excellent communication skills, critical thinking abilities, and have a solid clinical background along with comprehensive and substantive knowledge in their particular area of instruction. The work setting is diverse ranging from long-term care facilities and hospitals, to universities, community colleges, vocational schools, etc. In addition to working in educational institutions, many nurse educators also work in clinical settings.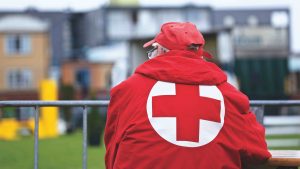 NGOs 
Although nursing implies care of the vulnerable, the role is often misunderstood and restricted to a traditional hospital setting. However, nurses can also assist by filling the gap in communities without the access to physicians by working in NGOs. While this might be a highly rewarding experience, RNs working in these settings need to acknowledge the lack of resources available for undertaking the care of patients and require strong critical thinking and stress management skills to best serve their patients. Nurses who are interested in pursuing this objective can also work for 'Doctors Without Borders' or for the UN in countries such as Africa, Asia or other Middle Eastern countries having refugee crises such as Iraq, Yemen and Syria. They can  undertake leadership positions overlooking care of patients within the most critical zones. Expertise or experience in emergency, pediatrics, infectious diseases, tropical diseases, and/or public health is particularly applicable to the field. Organisations such as these also recruit nurse-midwives, nurse anesthetics, and neonatal nurses. Nurses expecting to work for Doctors Without Borders can expect participating in mass vaccination initiatives for measles or triaging an influx of displaced people fleeing conflict. Working in these challenging settings ensures that you are offering your services to those who are in desperate need of your care and attention thereby confirming a greater social impact.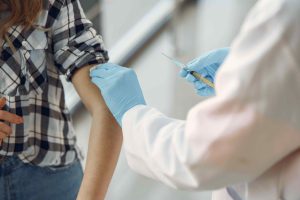 Insurance and Law Firms
A career as a legal nurse is in demand with so many lawyers handling medical cases requiring well trained and experienced people with medical knowledge. Legal nurse consultants assist attorneys in the litigation process, and alternatively can also assist in evaluating healthcare and medical insurance claims, conduct medical research, and use their knowledge of both the legal and nursing fields to make recommendations and select medical expert witnesses. To become a legal nurse apart from a degree in nursing and some on-ground experience in the profession, some legal education is also requested by employers.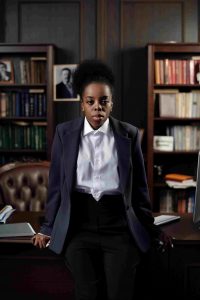 Private Companies
Nurses can choose to offer their services for occupational roles in private companies. Nurses in private companies are expected to provide high-quality care to the employees of the organisation, however they can also choose to work in nursing homes, or provide care to patients in a hospital. Responsibilities include initial patient assessment, monitoring vital signs, and nurturing patients to recovery.  
Conclusion
To conclude, with the constantly evolving medical practices, an education in nursing can open up a diverse range of career options. With rising demand for qualified and trained nurses, the profession offers many worthwhile opportunities that can be pursued suitable to your personality type, especially if you are a little open-minded.  To identify the best option for yourself the only way is to be bold and explore them, be it in a hospital or non-hospital setting.
"Written by Siddhi Latey (Weloquent)"